Follow the step-by-step tutorial below to take advantage of this new feature enhancement:
1. First, navigate to the Mass Audit Trail Update by clicking on Admin > Tools > audit trails: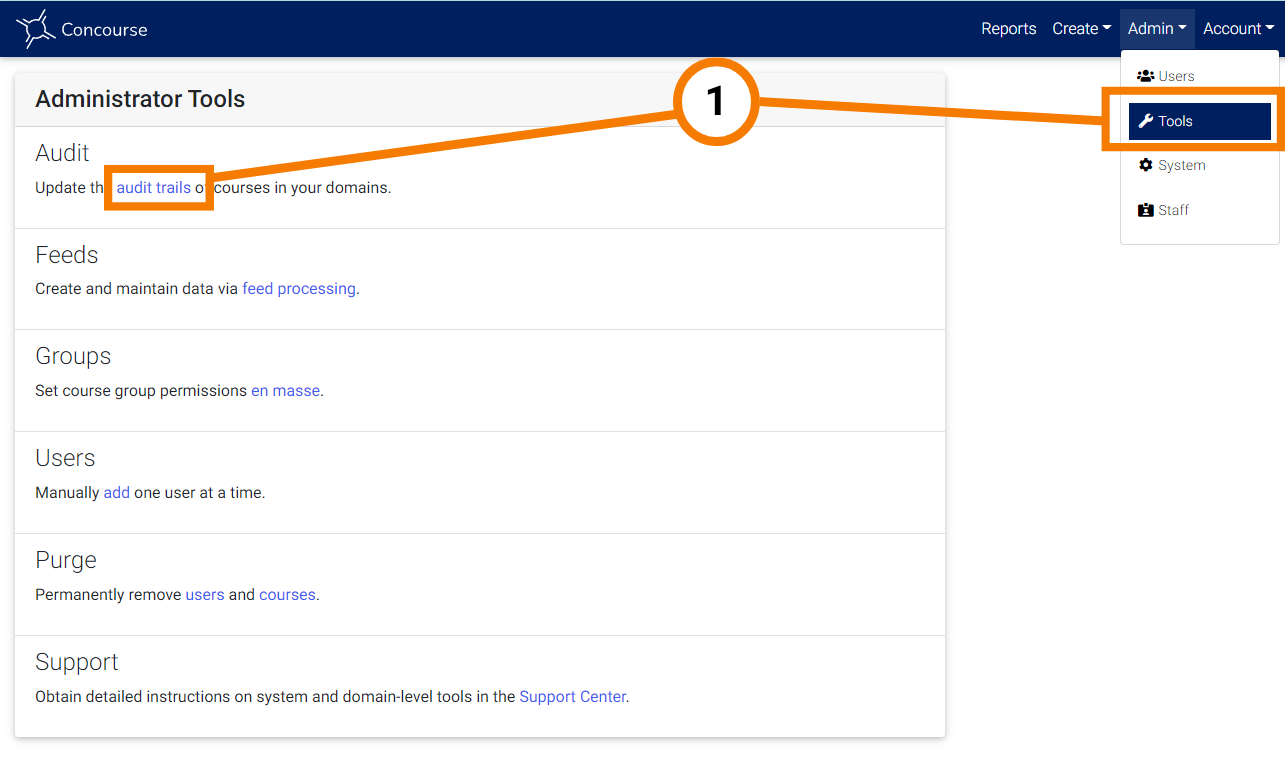 2. You will land on Mass Audit Trail Update search area. From here, select your search criteria (Don't forget all of the Advanced Search options!) for the courses you would like to update, and you must select the Audit Status you'd like to update. Once you are satisfied with your search parameters, click Search:


NOTE: Selecting -Any- as an Audit status will not yield any results. You will need to select a specific Audit Status from the drop-down menu.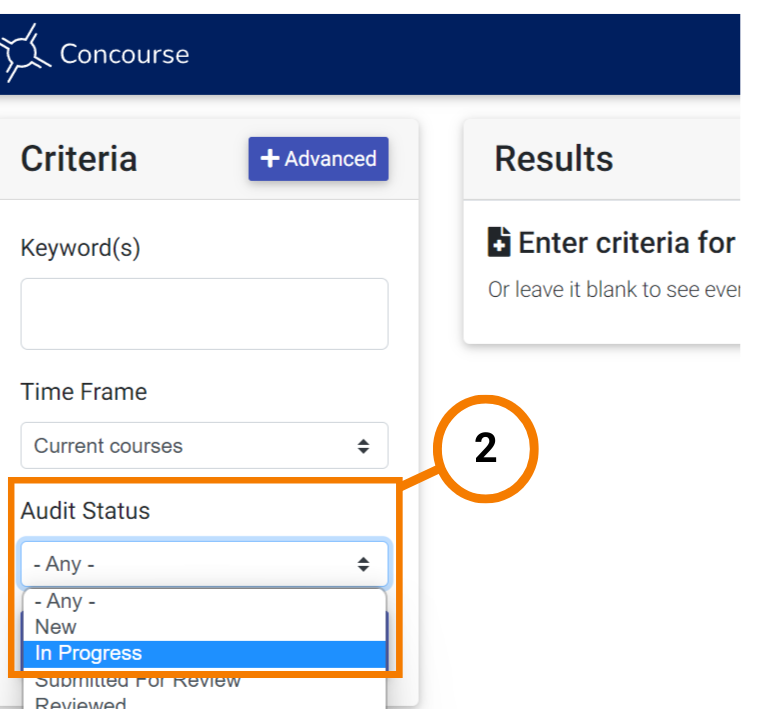 3. The courses within your search parameters will load in the Results box. You have a couple of options for fine-tuning your audit trail update results:

a. Select the courses you would like to mass update by checking the boxes next to the desired syllabi and click Selected Results.
b. Select All Results to update all resulting courses.


If you are planning to select over 100 courses, you might want to consider using the "notimeout" version of your instance.

4. On the resulting page, you can:

a. view the impacted courses:
click on the
detailed listing
link under the affected courses.